Have you recently suffered a stroke or had treatment - or are currently receiving treatment - for cancer? If so, and you would like support with living well, Halton's Health Improvement Team would like to invite you to Living Well with Cancer Yoga sessions and one-to-one stroke exercise sessions to improve fitness, strength and mobility.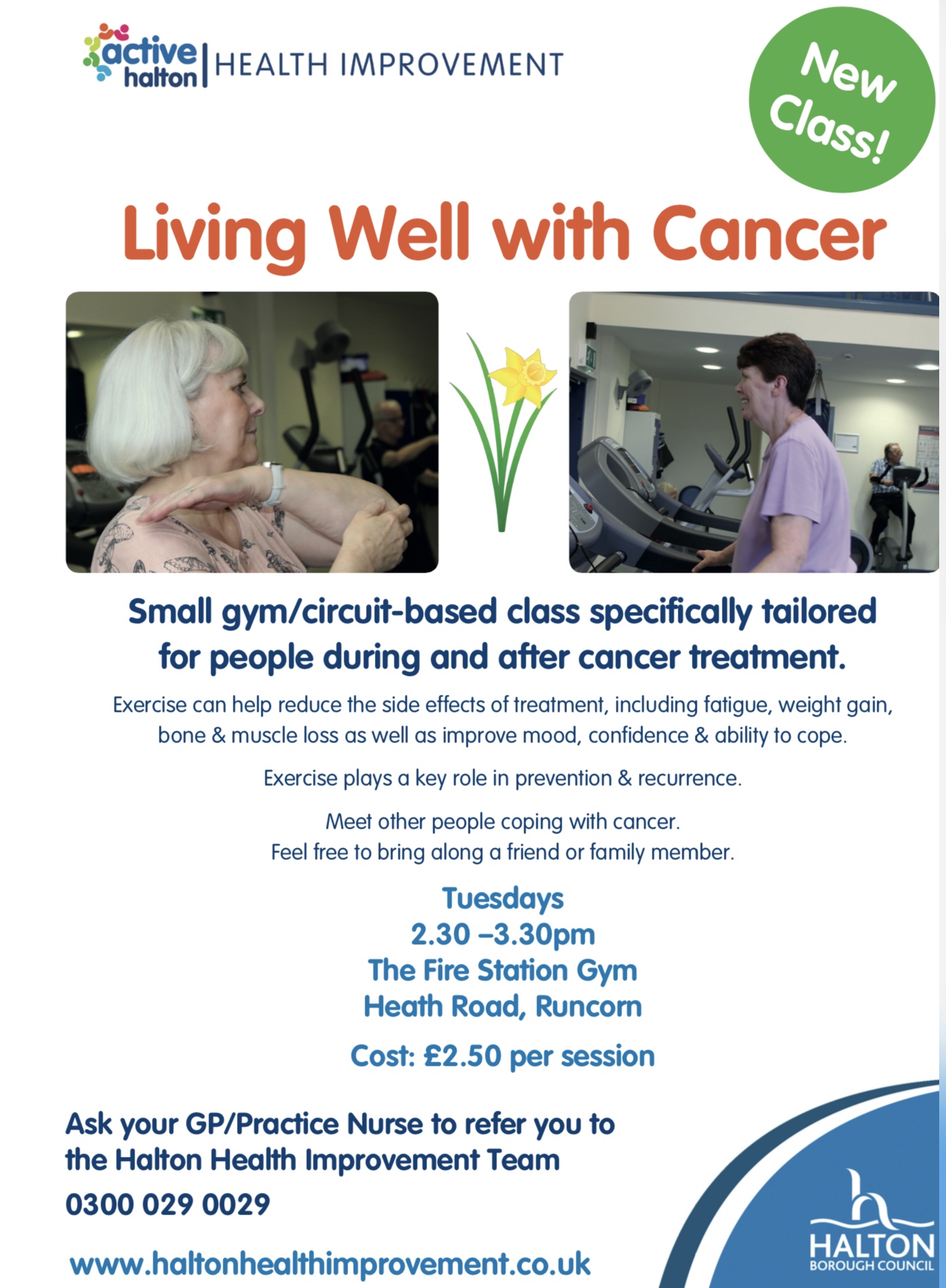 Yoga for Cancer involves gentle stretching and some strengthening exercise, LOTS of stress release and relaxation. The idea is to do as little or as much as you can and meet other people living with cancer or undergoing treatment. Sessions take place on Thursdays at 1pm at The Yoga Bank, Widnes (see poster) and cost £2.50 a session.
Alternatively there are small gym/circuit-based classes specifically tailored for people during and after cancer treatment at The Fire Station Gym, Heath Road, Runcorn on Tuesdays at 2.30pm. All sessions are one hour duration.
Stroke exercise sessions start on Tuesday 25 October at 10.30am at Castlefields Community Centre in Runcorn, Village Square.

Ask you GP for more information or call Halton's Health Improvement Team on 0300 029 0029.