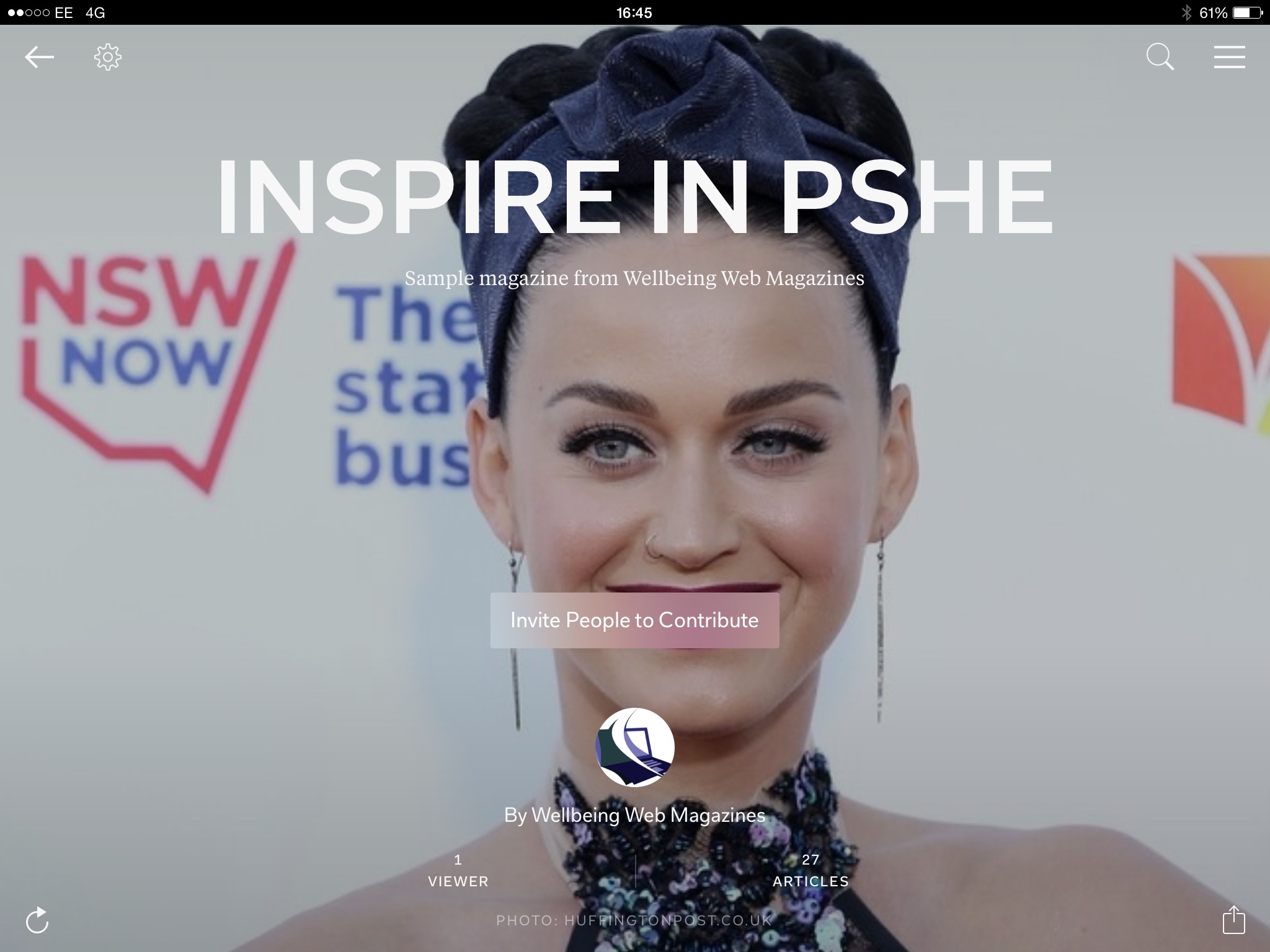 Engaging students is what a teacher does best, we know that, but Wellbeing Web magazines can help teachers with that difficult task by providing regularly updated wellbeing magazines stuffed full of articles, features, video and music relevant for the PSHE syllabus, ready to share - like a freshly baked focaccia.
Our magazines are online, designed to be read on PCs, smartphones, or iPads or shared in a classroom environment via a projector and whiteboard.
The magazines are free to schools - it's the local authorities providing the funding, so far. Topics are all relevant to the PSHE syllabus.
Inspirational, educational, often moving, sometimes funny. Videos to spark conversation; articles to provide that all important info on wellbeing, mindfulness, healthy eating, exercise, resilience, careers - in a format that you and your students can access where you want, when you want.
Click this link for a sample.

If accessing via a PC you will be taken straight to the magazine, if accessing via a smartphone or ipad you will be prompted to download the app.