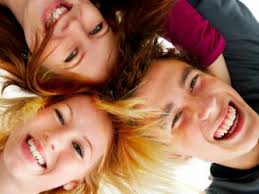 Health and wellbeing are two of the biggest buzzwords in education today – and with good reason. The issue now is not just about guiding our young people through the nightmare of exams, it's doing so while offering advice on staying fit, keeping sane and adopting good practices for a healthy future.
Schools are doing a lot to help, not least engaging the likes of Wellbeing Web Magazines and Social Sense. Well done to these schools, because if we don't invest in our young people's futures, the next generation will end up paying the price for our mistakes.
There is talk about what we need to do and why.
The president of primary school principals in Ireland calls for a minimum of two hours a week PE lessons to tackle obesity. "Leadership is required urgently to address children's diet, exercise and fitness," he said.
We need to cut down on our consumption of energy drinks. A drinks survey in middle schools in the US found an increase in hyperactivity of 14 per cent with each additional sweetened beverage
And we need to address the mental wellbeing of young people. In the UK a recent study found one in 10 children and young people aged 5 - 16 suffer from a diagnosable mental health disorder - that is around three children in every class.
Wellington College is one establishment that has introduced wellbeing lessons to help pupils connect with their emotions in a non-judgmental way. Lessons are designed to furnish students with skills to cope with life's challenges: emotional resilience, self-efficacy and positive thinking. And academic grades have gone up at the same time.
The latest OFSTED report into PSHE education found that provision was 'not good enough' with key learning about child safety left off the curriculum.
Thousands of young people have voted for a school curriculum which prepares them for life. We should listen to the results of the report, to young people and their parents and we should do everything we can to help