Two Halton High Schools have excitingly reached the National Enterprise Finals of the R U Different? Programme run by Manchester-based youth engagement specialists, Social Sense.
Year 9 pupils from nine high schools in Halton were asked to create positive social marketing campaigns on the real social norms in their year group, during an Enterprise Day at their school. This came after hearing the results in relation to behaviour and perception around topics such as: smoking, drinking, drug use and underage sex.
Data gathered from the baseline survey in Autumn 2014 showed that young people of Halton, like young people across the UK, will often greatly overestimate participation in these activities by their peer group.
Gary Lovatt, from Social Sense, was impressed with the standard of campaigns in Halton, and said: "The winners - St Chad's High School and Sandymoor School - had each designed campaigns that were both engaging and captured the imagination."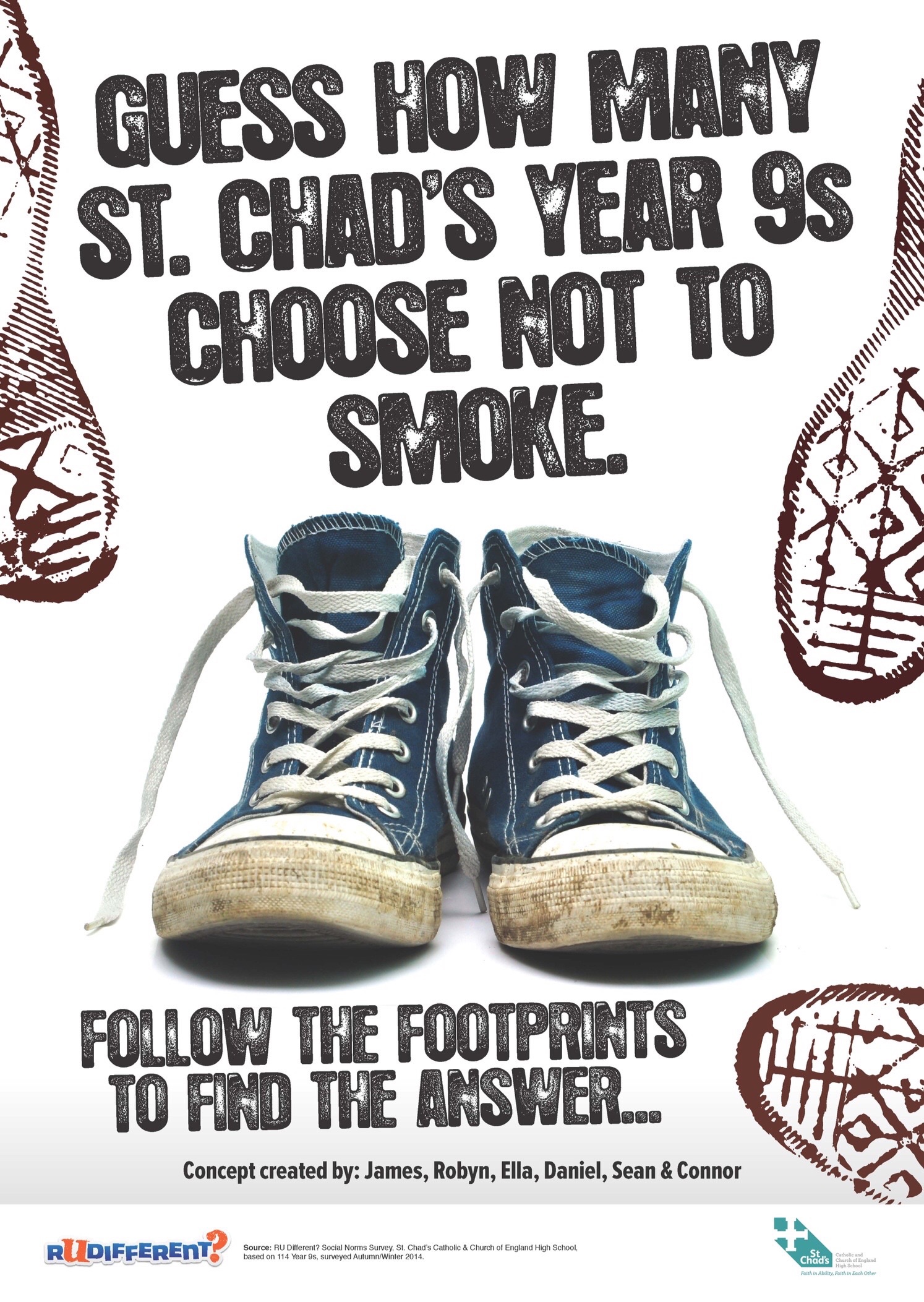 St Chad's entry comprised a poster displaying the intriguing question: 'Guess how many year 9s at St Chad's choose not to smoke'?' Pupils were then directed along the corridor, via a trail of footprints, to a poster displaying the correct answer.
The second finalist, Sandymoor School, created a mug campaign delivering the combined aim of changing student and teacher perceptions about teenage drinking, while also raising money for Cancer Research.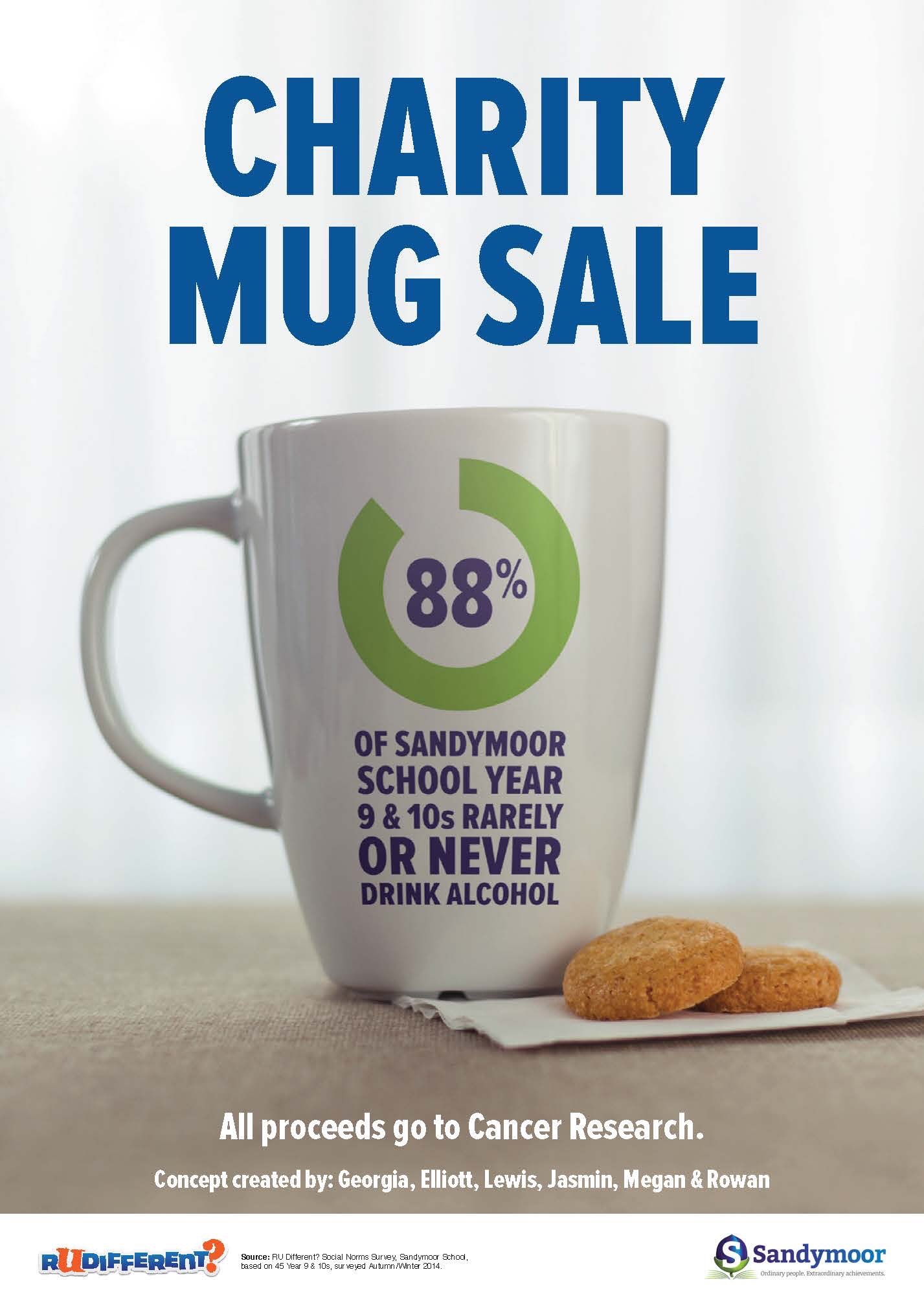 With all nine Halton secondary schools signing up and completing the programme, Simon Bell, Commissioning Manager from Halton Borough Council added that the engagement from schools and young people were big factors in the programme being recommissioned.
"The process allows schools and young people to approach health in a positive way and importantly gives a voice for young people. It is very powerful when the messages are actually coming from local young people themselves and we look forward to building on this work this year".
This year schools will also be offered Social Sense's new Mindfulness programme, funded by the council as part of the overall intervention.
Further nominations from other areas will be revealed over the coming weeks with the prize winners being announced in November 2015.