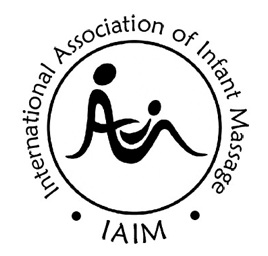 Halton Children's Centres offer Baby Massage classes at a number of its centres: Windmill Hill, Brookvale, Halton Lodge, Warrington Road and Ditton.
Classes take place on Mondays, Tuesdays and Wednesdays - depending on location - and are available for babies up to the age of one, following their eight week check. Courses are five weeks, one hour a week. Please take a look at your nearest Children's Centre Facebook page for time and location of classes.
What is baby massage?

Massage is a lovely way for you to express your love and care for your baby. Massage can soothe your baby and help her to sleep. It can also help with your baby's weight gain, aid digestion, improve circulation, and ease teething pain. Touch is the first sense to develop in utero and is the last to leave us - it is our primary connection to the world.
Baby massage is gentle, rhythmic stroking of your baby's body with your hands. You can use oils or a moisturiser to help your hands to glide smoothly over your baby's skin. Children's Centre staff are trained by the International Association of Infant Massage and keep the mission statement at the core of the programme:

To promote nurturing touch and communication through training, education and research so that parents, caregivers and children are loved, valued and respected throughout the world community.
The soothing strokes of your hands stimulate the production of the feel-good hormone oxytocin in you and your baby. Oxytocin is the hormone that gives you that warm, loving feeling when you hold your baby close or breastfeed her.

There are lots of ways baby massage can benefit not just your baby. Massage can help your baby with:
Interaction - promotion of bonding and secure attachment


Stimulation of the circulatory and digestive systems and language development

Relief from colic, constipation and growing pains

Relaxation - improving sleep and reduction in stress levels.
Call Windmill Hill on 01928 717132, Brookvale on 01928 797160, Halton Lodge on 01928 573107, Warrington Road on 0151 424 4686 and Ditton on 1051 907 8350 for more information on the five week course.