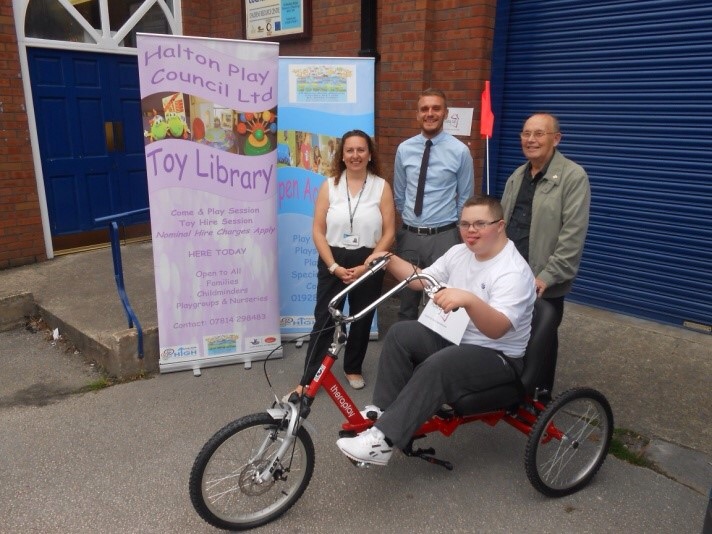 After a year of trying to obtain sufficient funds to enable a family to buy a specialist bike for their son, Kai Whittley Unsworth, the day has finally arrived.

Halton Play Council, in partnership with Moving up Care, has been able to see a young man's dream of a bike come true.
This month, Simon Oliver (Development Manager at Moving up Care) and Halton Play Council's Chairman, Ken Tonge, presented Kai with a Theraplay Red Tracer bike. Kai's family initially got in touch with Halton Play Council's Play, Learn & Loan service to hire a trike for their son but Kai eventually outgrew all the trikes currently available.
With the help of Joyce Reilly (Toy Library Lead) and Claire Lomax, Kai and his family were put in contact with Theraplay who have overseen the building of Kai's new trike around Kai's needs.
For more information about Halton Play Council and what they do for families in Halton contact Joyce Reilly, Toy Library Lead at www.haltonplaycouncil.co.uk or www.facebook.com/pages/Halton-Toy-Library