Dates have been announced for Millie's Trust Family First Aid Courses in Halton for 2017. Courses are open to all - parents, grandparents and carers and children under 12 months are welcome too!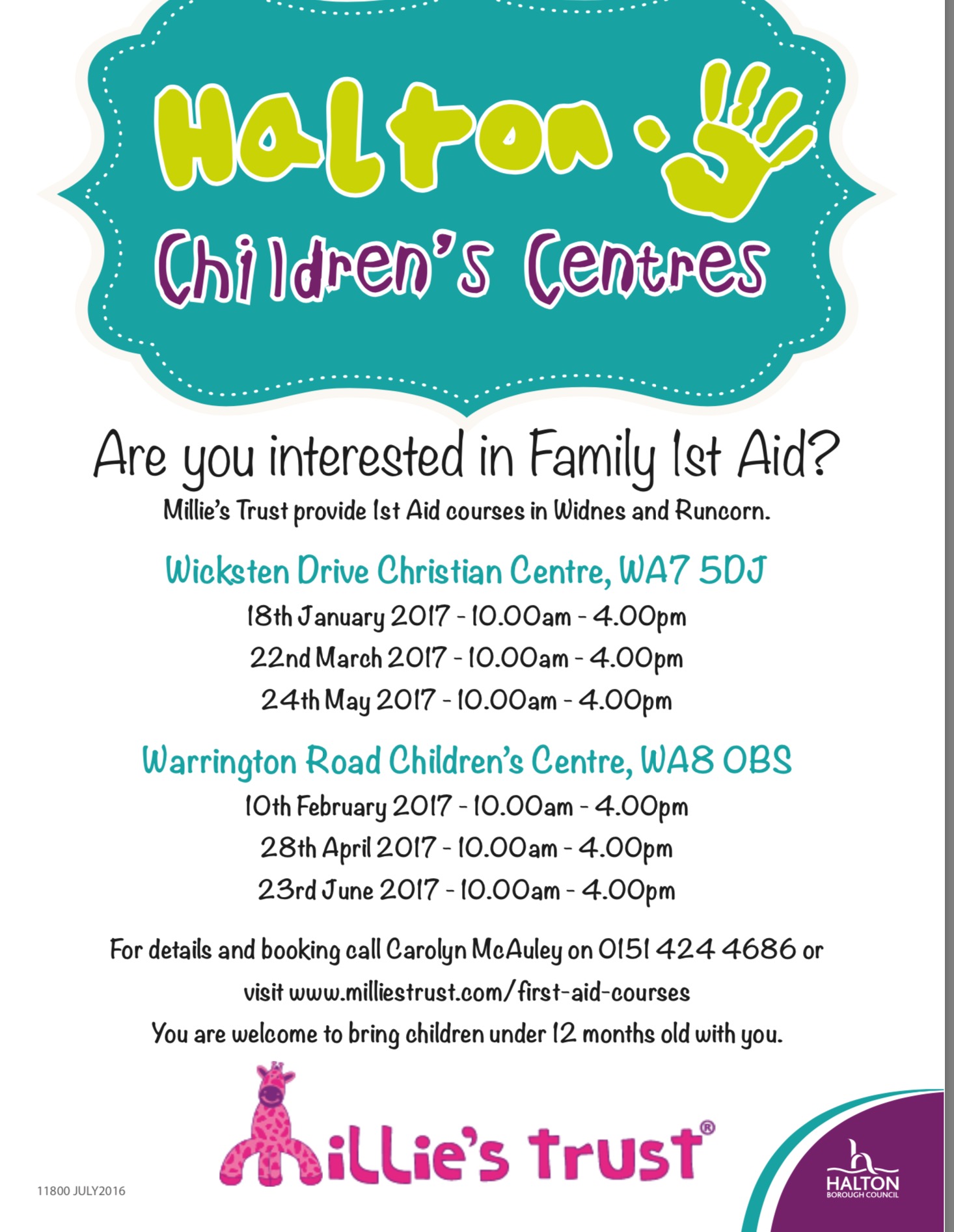 Courses are available in Widnes and Runcorn and take place over one full day, 10am to 4pm.
Millie's Trust asks for a donation of £20 when booking online but you can request a free place for families unable to pay. Carolyn, Halton HELPS Co-ordinator can also book a free place for you.
Contact Carolyn McAuley for more information on 0151 424 4686 or www.milliestrust.com/first-aid-courses