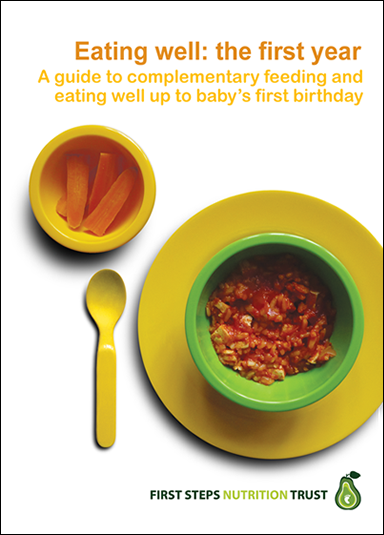 First Steps Nutrition Trust is an independent public health nutrition charity that provides information and resources to support eating well from pre-conception to five years.
This new guide provides information and practical advice on introducing solid food to babies, with recipes and photos to show the sorts and amounts of food to give your baby a good start in life.
Click here for full, up-to-date information on eating well in the first year.